The Brudzeń Landscape Park, located in an area of ​​nearly 3.5 hectares, covers the valley of the Skrwa Prawa River in its lower section, above the mouth of the Vistula River, together with the adjacent forest complexes of Brwilno, Brudzeń, Sikórz, and in the northern part of the Park, the Karwosieki-Cholewice glacial channel with the Józefowskie lakes.
It is Skrwa that is the center of life of the entire park, although wandering through the forests belonging to its precincts, we can also come across other interesting places. In terms of its audiosphere, apart from the silence of the forest and locations slightly more exploited by tourists, the park is ruled by birds. Sometimes they avoid people and hurriedly move away even from the seemingly silent and motionless author of the recordings, other times they seem to be completely unconcerned by our presence and make noise all around. In the park, apart from the presence of cyclists, hikers and relatively few cars on local roads, the presence of quad bikes on paths is also noticeable – in the recordings they are often heard in the background.
The sound map of the Brudzeń Landscape Park is the third project based on a relatively large collection of field recordings, published by the Nobiscum Foundation. Its author – Piotr Dąbrowski – this time traveled with a microphone through the forests and areas located on the banks of Skrwa Prawa forming the area of ​​the park. The project is accompanied by photographs by Gabriela Nowak-Dąbrowska. The recordings that make up the project were made in the park itself and its immediate surroundings, in places that, as the project was being created, somehow glued themselves together into an audio story told by the murmuring current of Skrwa Prawna, numerous bird voices, the noise coming from the treetops, but also quite regularly, a consistently noisy man also adds his few words. From the recordings, emerges an image of a valuable natural area irreversibly linked to the anthroposphere.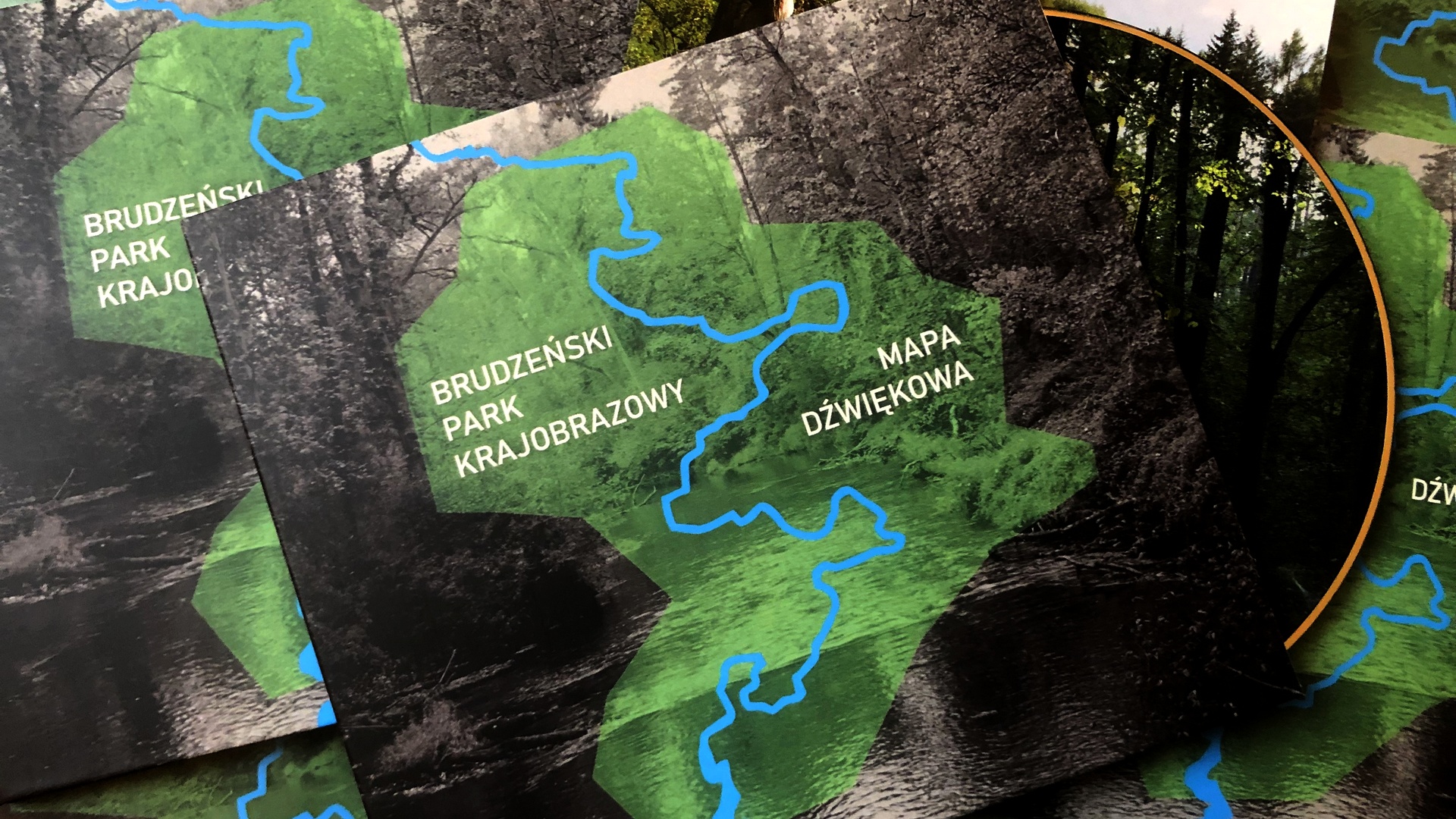 The sound map of the Brudzeń Landscape Park is released as a free CD in 1,000 copies, containing 20 field recordings and photographs.
The publication will be available from Monday, December 12, 2022:
in Płock – at the Płock Local Tourist Organization, Stary Rynek 8
in Warsaw – in the Elektra Reading Room of Words and Sounds at the Mazovian Institute of Culture, ul. Elektoralna 12
in Biała – in the Municipal Center of Culture and Sport, ul. Jana Kazimierza 1
in Siecień – in the seat of the Mazovian Landscape Park Complex – Department of the Brudzeń Landscape Park, Siecień 134, 09-411 Biała
directly from the Nobiscum Foundation, e-mail contact: info@fundacjanobiscum.eu
More distribution locations coming soon!
The recordings have been published based on Creative Commons Attribution License (CC BY 3.0 PL).
Text descriptions containing the most important information about the 20 field recordings recorded as part of the project are available at the following link:
Text descriptions of recordings (link)

Public task
The sound map of the Brudzeń Landscape Park
is implemented by the Nobiscum Foundation
thanks to co-financing
from the budget of the Mazovian Voivodeship